Specialty Transportation Services
Refrigerated, dry flatbed freight services
Logistics consulting
Custom transport solutions designed and fabricated in-house at our central repair and maintenance facility.
Load configuration drawings.
Route surveying and analysis from origin to destination
Load Permit Processing services.
Oversize and Permitted Commodities:
Heavy and Oversize Equipment
Construction Equipment
Transformers
Steel including: Curved and Straight steel members, Plate Girders, Haunch Girders, Wide Flange Beams, Box and Tub Truss Panels Columns Steel Beams etc.
Concrete, including: Box Beams, I-Beams, Bulb Tees, Double Tees, Columns, Beams, Refrigerated Units, Piles etc.
Steerable Dollies - with multi-axle configurations available from 3 to 17 axle setups.
Removable Gooseneck Trailers or RGNs - ranging anywhere from 2-10 axle setups to extend-able RGNs.
Pole Trailers - 3 axle single and double pole configuration.
Extendable's ranging from 73-81' in 2-3 axle configurations.
Refrigerated Trailers up to 53'
Flat Beds - 43-48'
Step Deck Trailers up to 53'
Dry Van Trailers up to 53'
Past Military Experience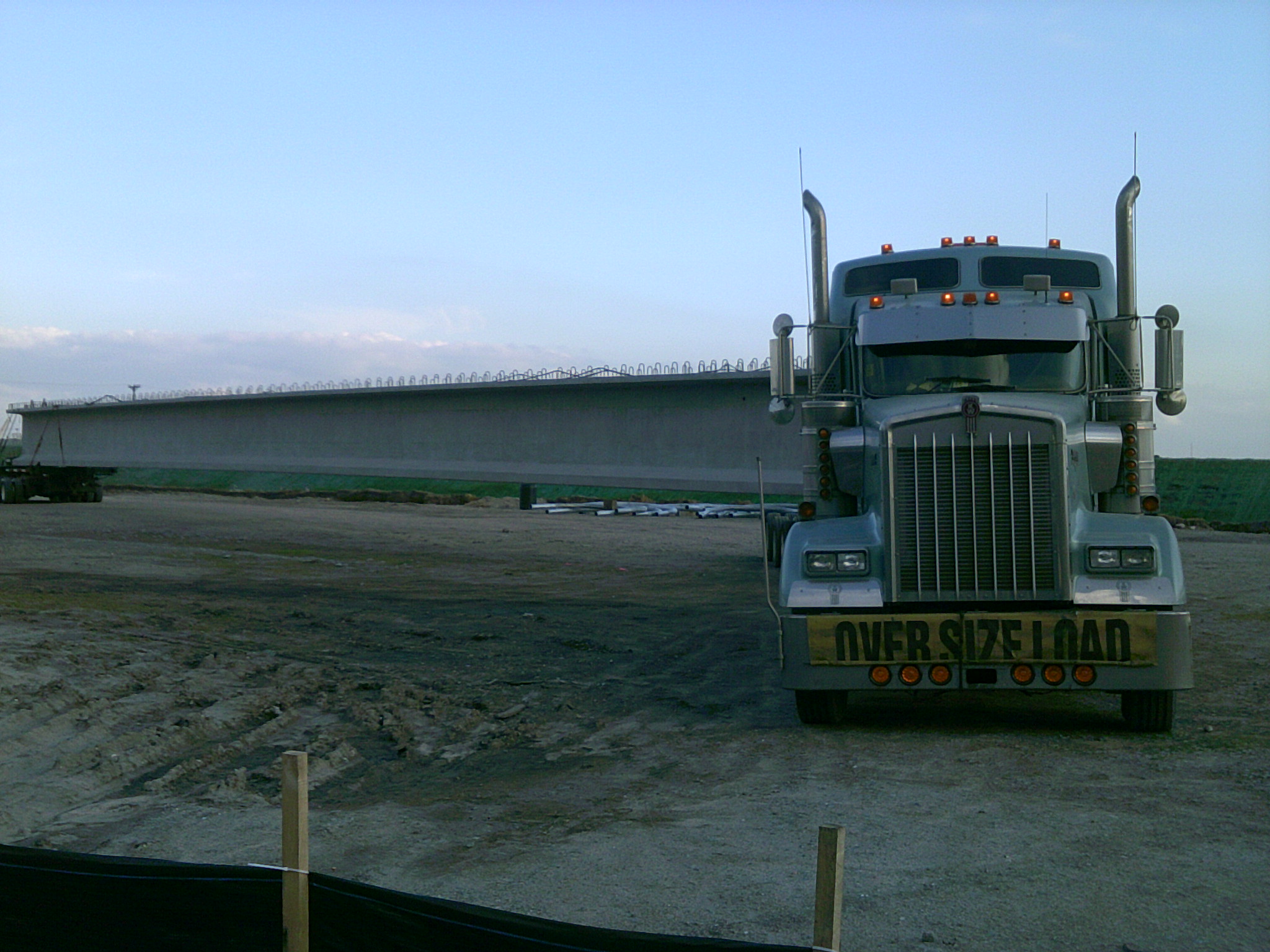 We service clients throughout the contiguous United States
Steel Fabricators
Pre-stressed & Precast Concrete Manufacturers
Highway Contractors
Commercial Building Contractors
New and Used Machinery Sales Companies
Crane Rental Companies
Energy Contractors
Importers and Exporters